Semiconductor Bonding Materials
NIPPON STEEL Chemical & Material is committed to offering the most advanced technologies to meet the challenge of rapidly increasing high-integration, high-density IC requirements. We taking advantage of strong links with Advanced Technology Research Laboratories(NSSMC), provides customers with superior bonding wire and microball products, through its affiliate, Nippon Micrometal.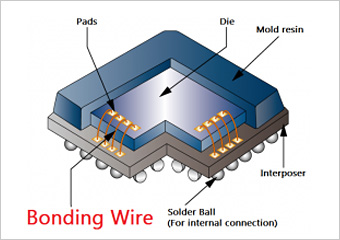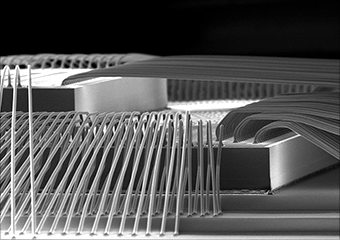 Copper Bonding Wire
Copper bonding wire, as a material alternative to expensive gold bonding wire, permits substantial cost reduction. The EX Series is a next-generation bonding wire that offers compatibility between attractive pricing and steady levels of productivity-and it can also serve as a high-function PKG.
Features
Bonding operation requires only N2 gas
Long spooled length like gold wires (No Sealing Bag needed)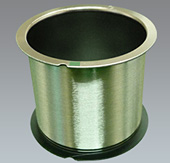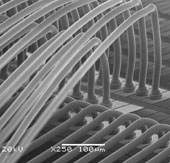 Cu Bonding Wire Detailed data
Gold Bonding Wire
The purity of gold is 99.99%. NIPPON STEEL Chemical & Material has enhanced the strength, loop shape controllability, bond reliability, etc., by improving the trace additive and the processing.
Features
Corresponded to various semiconductor mounting from a general-purpose semiconductor to the CSP mounting.

for longer spans, shorter spans
for fine pitches
for smaller wire diameter
for low, medium / high, and high loop operation
Size
φ15μm~50μm(Ave. φ25μm)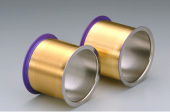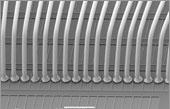 Au Bonding Wire Detailed data
For Details, Please Contact
Nippon Micrometal Corporation
+81-4-2934-6101
info@ml.nscm.nipponsteel.com